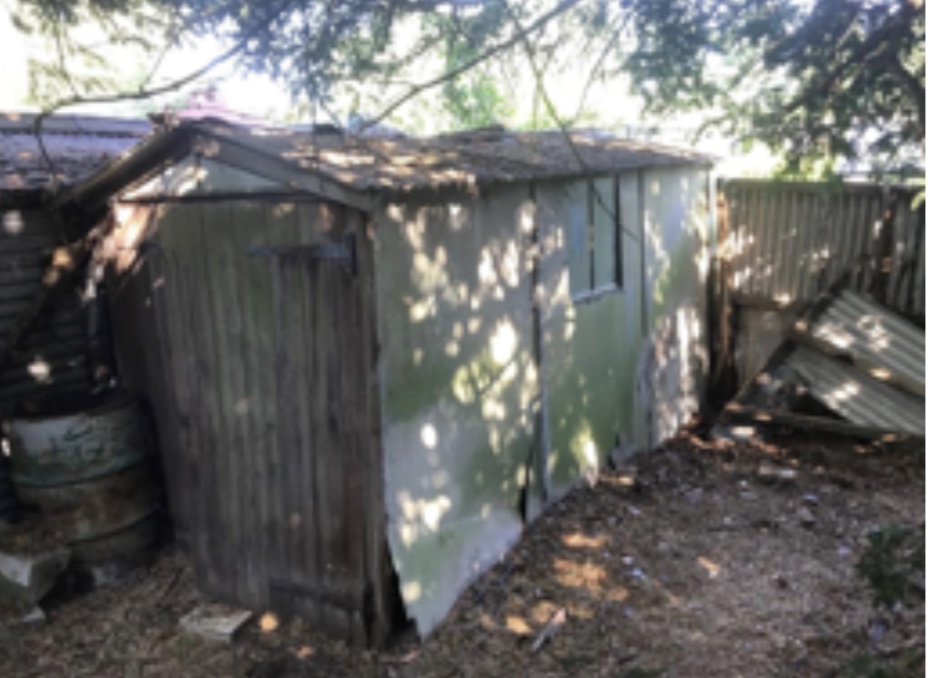 Caterham Shed Removal
Last week we were called by a Gentleman
based in Caterham, Surrey who had this
old shed knocking around at the back of his
garden. He had received news that it had
an Asbestos sheet roof and Asbestos walls
and so could no longer use it for storage.
Another issue presented by this shed to the
client was that he felt uncomfortable
entertaining at his home, especially to
those with families as he was wary of the
Asbestos risk presented by having the
shed in the bottom of the garden when
children are running around.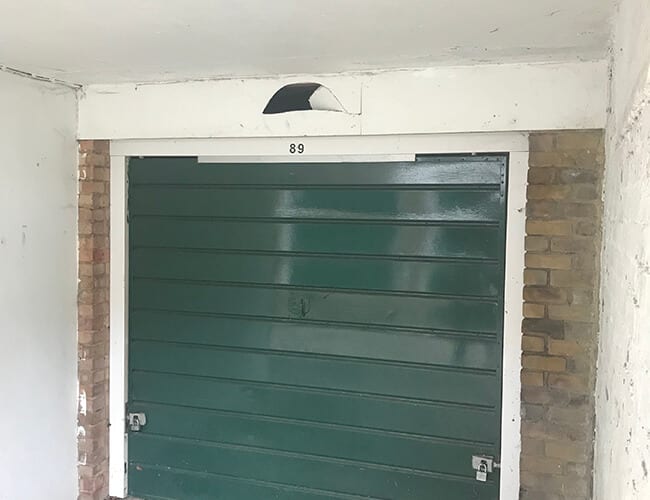 Asbestos Fascia Removed and Replaced in Croydon
A lower ground level garage in Croydon had an asbestos facias above the door. For longer than known, there was a big hole in the middle where something had broken the asbestos board. EnviroClear removed the asbestos and replaced the exposed area with a new PVC fascia bard.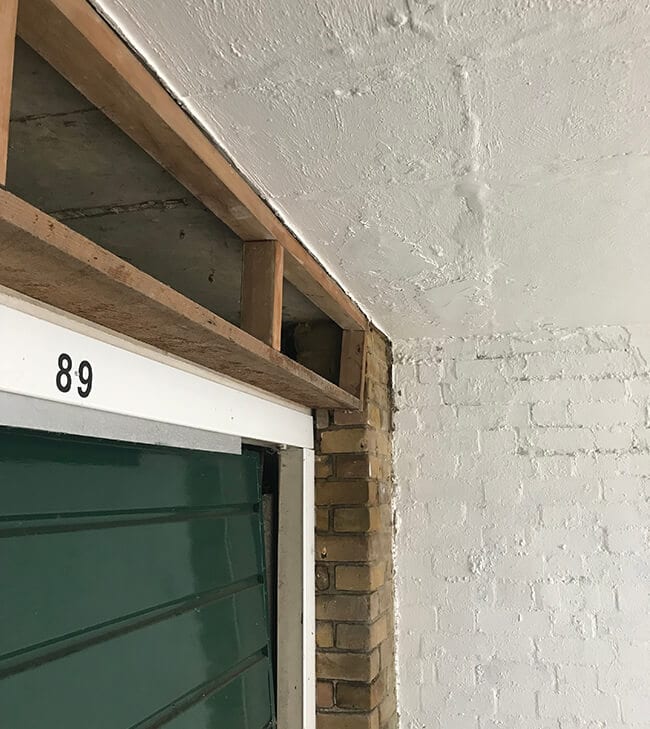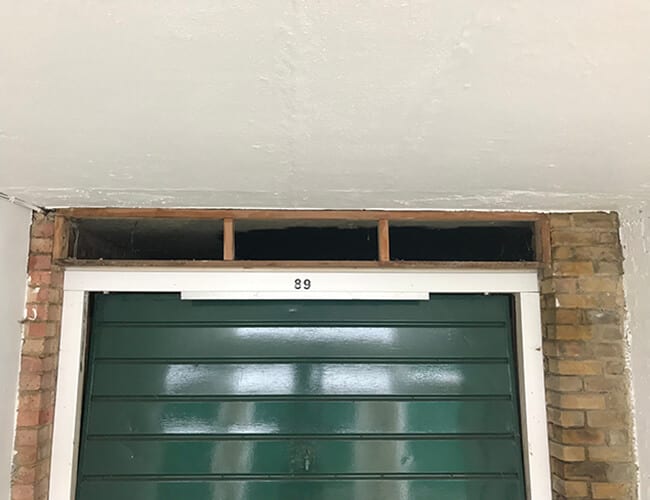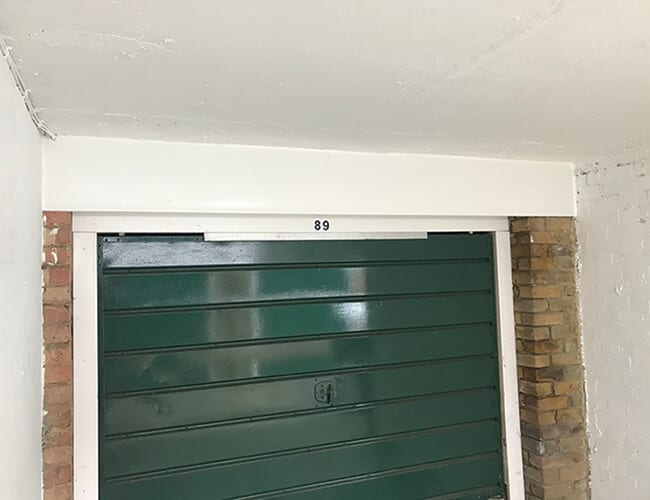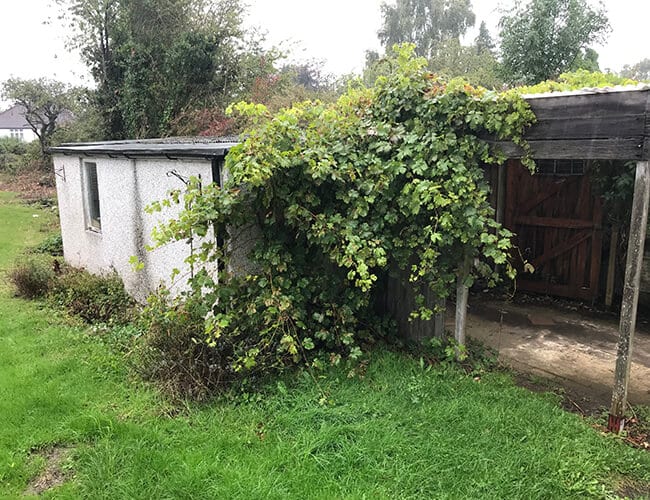 Asbestos Roof and Garage Building Demolition in Banstead
EnviroClear were tasked with removing an asbestos roof on a garage in the heart of Banstead. The structure was made out of concrete with a partial asbestos roof. The roof was taken down and wrapped first. This is because the asbestos is the dangerous part of the job. After this, the concrete structure was demolished down to ground level. As the building did have renovation on it – extreme caution was taken as asbestos fibres may have broken through the extensive expansion of the garage unit. The team at EnviroClear were able to dispose of the asbestos correctly and demolish the ailing in two days.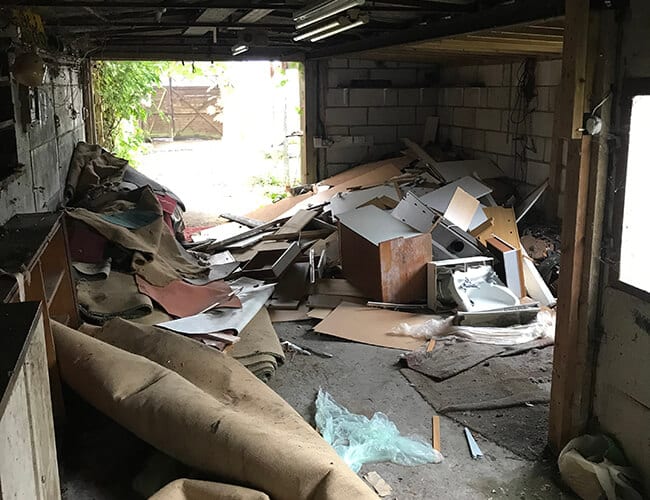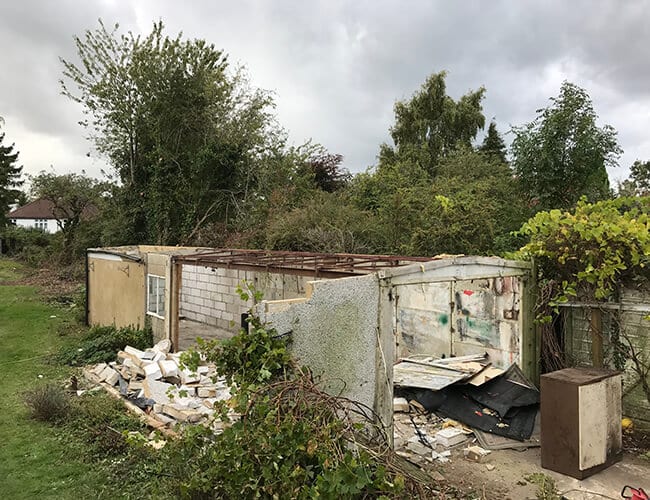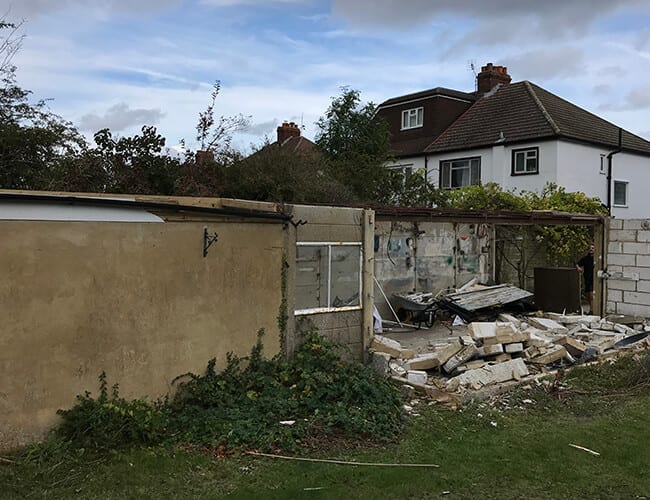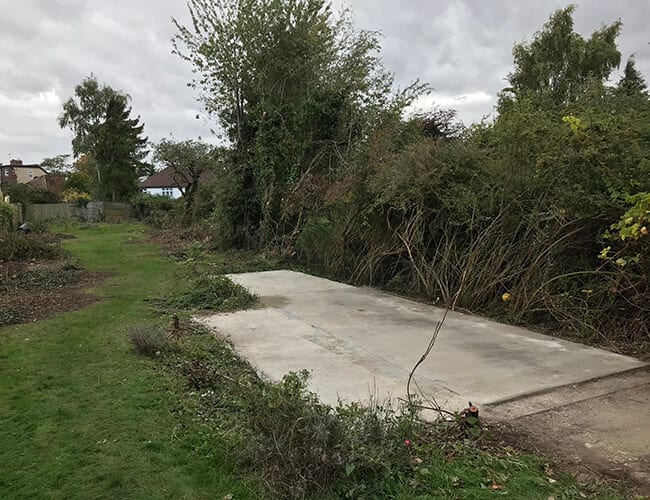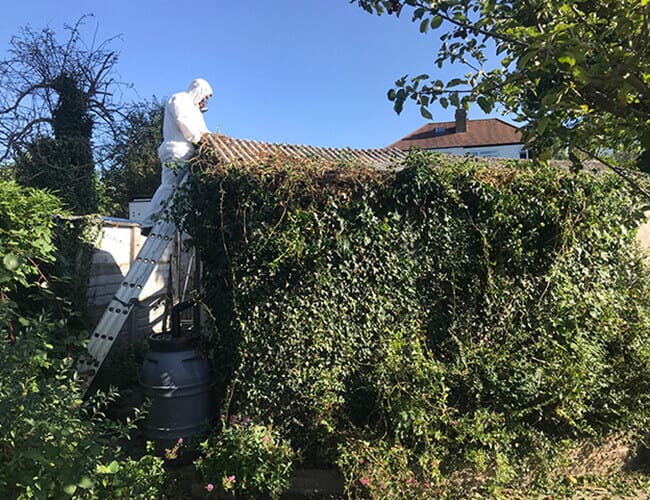 Asbestos Garage Removal in Orpington
EnviroClear were asked to remove an asbestos shed in Orpington. The entire structure was made out of asbestos. After a risk assessment – we began to deconstruct the building wearing all suggested PPE from the HSE. After the roof was taken off, the sides were removed. Orpington has a high number of asbestos garages as many of the houses were built before 1999. In Orpington, the customer had asked for the base to left as a new shed was going to be put on top. The area was left spotless and completely free of all ACMs (Asbestos Containing materials).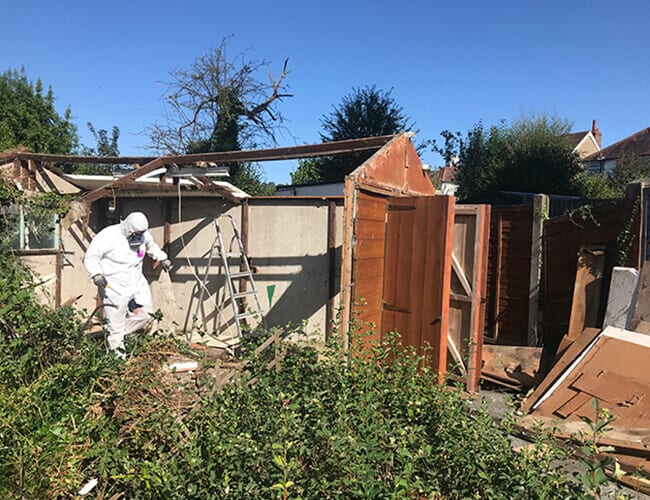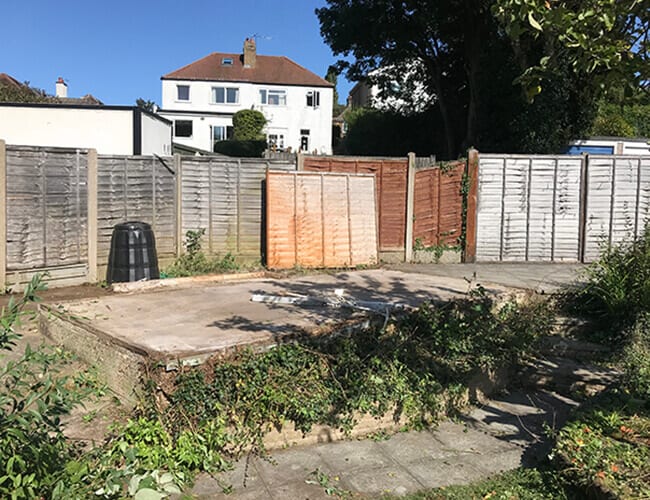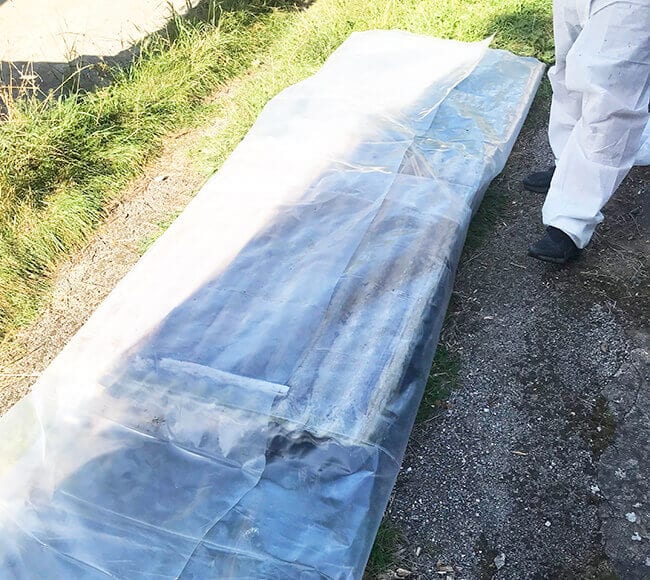 Headquarters
Chessington Business Centre
Cox Lane
Chessington
KT9 1SD